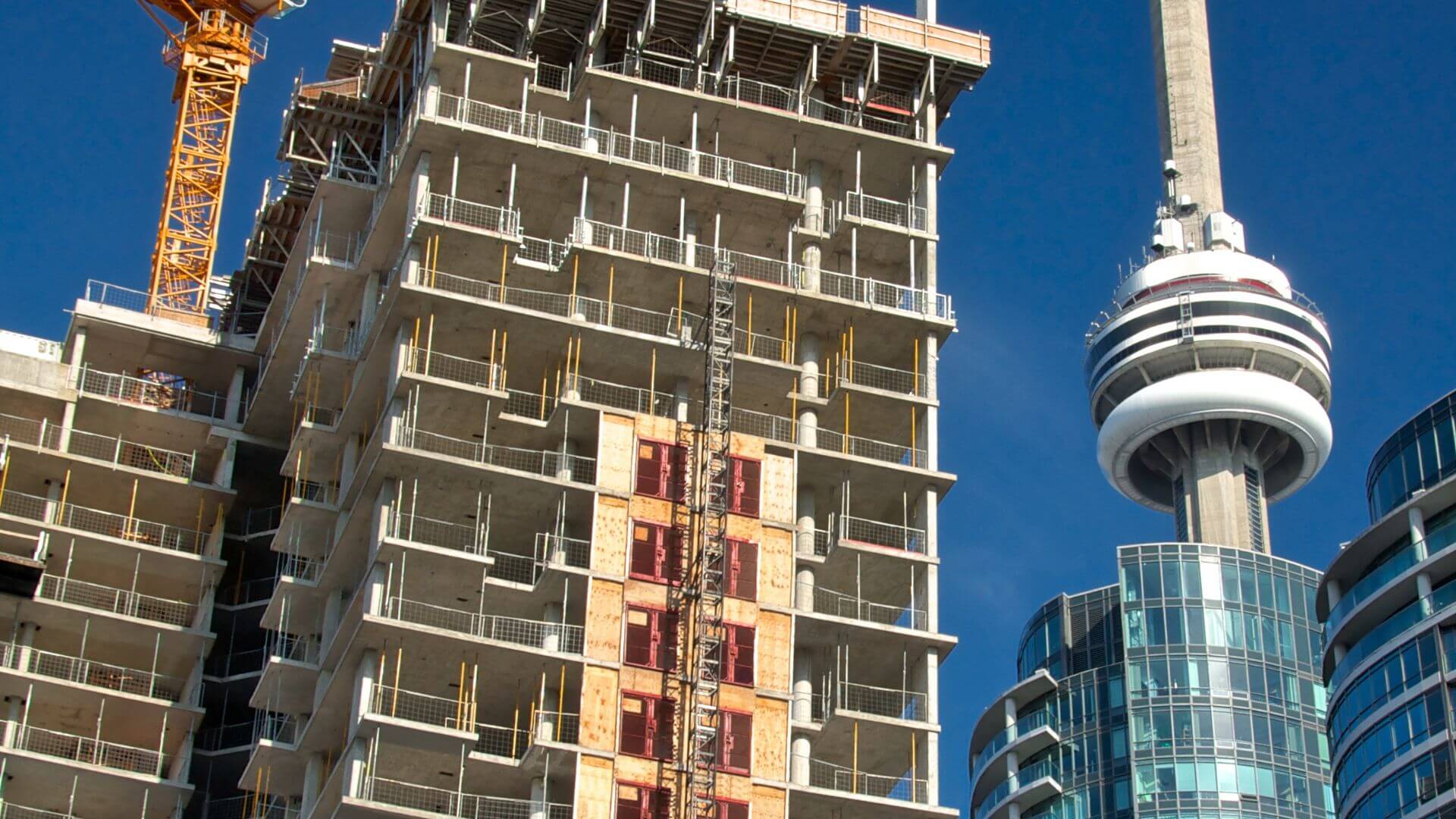 Pre-Construction Condo Buying Guide
Pre-construction condos are an increasingly popular option for homebuyers and investors looking to purchase real estate in Toronto. As Canada's largest city continues to experience rapid population growth, the demand for housing has driven prices higher across the board. This has made pre-construction condos an attractive option to get into Toronto's red-hot real estate market.
This comprehensive pre-construction condo buying guide will provide you with everything you need to know about purchasing pre-construction in Toronto. We'll cover key topics like understanding pre-construction condos, researching developers, financing and budgets, selecting locations, reviewing agreements, risks and rewards, and steps for investment success.
Understanding Pre-Construction Condos
Pre-construction condos refer to units purchased directly from a developer before construction has been completed on a project. As an investor, you are reserving a specific condo unit based on floor plans before it is built.
Here are some of the main benefits and advantages of investing in pre-construction condos:
Lower price point – Units are priced prior to construction, allowing you to enter the market at a lower cost than buying resale.
Customization – In some cases, you may be able to customize unit finishes and layouts.
Appreciation potential – The value of your investment can grow as construction nears completion.
Modern amenities – New condo builds offer modern layouts and the latest amenities.
However, there are also important factors to consider before purchasing:
Timeline – Construction delays could push back your occupancy date.
Changing plans – The final build could differ from what was originally promised.
Assignment rules – If you need to sell your unit, assignment sale rules may apply.
Market fluctuations – Real estate markets always carry inherent risks.
By understanding the pre-construction condo market in Toronto, you can make informed decisions about investing.
Researching and Selecting a Reputable Developer
Choosing the right developer is key to a successful pre-construction condo purchase. The quality and reputation of the developer will impact everything from construction timelines to the final product.
Here are some tips for researching and evaluating developers:
Search builders' websites for details on their company history, leadership team, and past projects.
Read online reviews from past buyers to gauge quality and reliability.
Ask trusted real estate agents for insight on developers' reputations.
Tour completed buildings first-hand to assess build quality and finishes.
Verify that builders are registered with Tarion, Ontario's new home warranty program.
Search public records for lawsuits or past issues with developers.
Look for developers who have been active in Toronto and the GTA for 5+ years.
Consider larger developers, like Tridel or Daniels, who bring extensive experience.
Vetting developers thoroughly gives you greater peace of mind and helps avoid potential issues down the road.
Determining Your Budget and Financing Options
Pre-construction condos require larger deposits and unique financing considerations. It's important to assess your financial situation and prepare your budget accordingly.
Get pre-approved for a mortgage early so you know what you can afford. Lenders will approve a mortgage amount, but you can't lock in an interest rate until just before occupancy.
Ensure you have funds available for deposits, which are generally 20-25% of the purchase price. Deposits are paid in installments over the course of construction.
Account for land transfer taxes, HST (or rebates), and development charges at closing. Legal and moving costs may apply as well.
Build in a buffer for closing costs, which can range from 1-3% of the purchase price. Costs may rise by the time the build is complete.
Budget for interim occupancy fees you'll owe the developer before closing, similar to rent.
Factor in ongoing costs like property taxes, maintenance fees, and mortgage payments.
Adequate financing and budgeting from the start will allow your investment to proceed smoothly through completion.
Choosing the Right Location and Neighborhood
Location is always important in real estate. Pay attention to the neighborhood and amenities around the pre-construction project.
Consider proximity to transit hubs, major highways, and key attractions. Easy access can boost demand.
Look for areas with established businesses, restaurants, parks, and recreation nearby.
Research potential future development plans for the area through local planning resources.
Drive around the neighborhood at different times to get a feel for traffic, noise, and safety.
Try to visualize how the area will look and feel once the new build is complete.
Weigh the importance of schools, hospitals, and other amenities based on your needs.
Choosing the right neighborhood can lead to better rental demand, easier resale, and increased enjoyment as an owner.
Reviewing the Agreement and Signing the Contract
Before entering any binding agreement, it's essential to understand the terms and conditions laid out in a pre-construction purchase contract.
Here are key steps to take:
Read the agreement thoroughly and make note of any questions or unclear language.
Seek guidance from a trusted real estate attorney on clauses relating to deposits, occupancy, and more.
Clarify timelines for construction, closing, and possession. Delays are common with new builds.
Understand the assignment clause if you plan to sell your contract before closing. Assignment sale rules and fees apply.
Make use of the 10-day cooling-off period after signing to verify information or change your mind penalty-free.
Ensure you receive a copy of the signed agreement and store it securely throughout the process.
Having legal representation can help avoid misunderstandings and ensure your rights as a buyer are protected.
Benefits and Considerations of Pre-Construction Condo Investments
Pre-construction condos come with unique benefits and risks to weigh as an investor.
Potential advantages include:
Gaining equity as the property value appreciates during construction.
Option to customize floor plans and finishes to add value.
Access to new amenities not found in older buildings.
Generating income through rental once the build is complete.
However, you should also consider:
The inability to lock in a mortgage rate until near closing.
The possibility of project cancellations or investor disputes.
Unexpected changes to floor plans and unit sizes.
Construction delays that postpone your occupancy date.
Overall, pre-construction condos can be a worthwhile investment if you enter informed and work with reliable developers.
Financing and Payment Plans for Pre-Construction Condos
Financing a pre-construction condo purchase is different than financing a resale property. It's key to understand costs throughout the process.
A mortgage pre-approval is required early on to secure your unit. Shop mortgage rates from multiple lenders.
You'll make installment deposits over months or years, depending on project timelines.
If assigned to a tenant, collect rents during interim occupancy to offset fees owed to the developer.
Keep capital on hand for closing costs like land transfer taxes, utility hookup fees, and development charges.
Account for closing costs between 1-3% of the purchase price. Ensure your lawyer reviews the contract.
At closing, you'll need to contribute two months of maintenance fees to the condo corporation's reserve fund.
Work with your accountant to understand tax implications, including HST rebates if applicable.
Proper budgeting and financing preparation will allow your pre-construction purchase to proceed as smoothly as possible through completion.
Steps to Successful Pre-Construction Condo Investments
Follow these tips to set your pre-construction condo investment up for success:
Work with a qualified real estate agent or broker – Leverage their knowledge and connections for the best opportunities.
Conduct thorough due diligence – Vet all developers, read the fine print, and get independent legal advice.
Consider rental demand and growth potential – Seek units and areas where rental income or resale values could rise.
Have your finances in order – Get pre-approved, have funds for deposits, and anticipate all costs.
Manage risks wisely – Understand cancellation clauses, assignment rules, and factors outside of your control.
Stay informed on market conditions – Follow GTA real estate news so you can act on or weather changes.
With the right preparation and research, pre-construction condo investing can help grow your portfolio.
Frequently Asked Questions
Are pre-construction condos cheaper than resale condos?
Pre-construction condos typically sell at a premium over older resale units in Toronto's market. However, by purchasing pre-construction you can avoid bidding wars on completed units.
Can I customize a pre-construction condo unit?
In many cases, developers allow buyers to customize finishes like flooring, countertops, and fixtures for an added cost prior to construction. But you are limited to options pre-selected by the builder.
Will my actual unit differ from the floor plan?
Minor changes to floor plans and layouts are possible during construction. Review your purchase contract closely to understand what changes a developer can make to your plans without penalty.
What happens if I miss a deposit payment?
Missing scheduled deposit payments violates your purchase agreement, which likely gives the developer the option to cancel your contract and relist the unit. Promptly make any missed payments to avoid jeopardizing your investment.
Conclusion
I hope this comprehensive guide provided you with the knowledge needed to make informed decisions about purchasing pre-construction condos in Toronto. With proper preparation and research, investing in a new build condo development can be an excellent way to enter Toronto's real estate market.
Remember to vet developers thoroughly, understand all financial obligations, choose units and neighborhoods wisely, and work with experienced real estate professionals. If you take the time to educate yourself and enter the process with eyes wide open, pre-construction condos present a valuable investment opportunity.