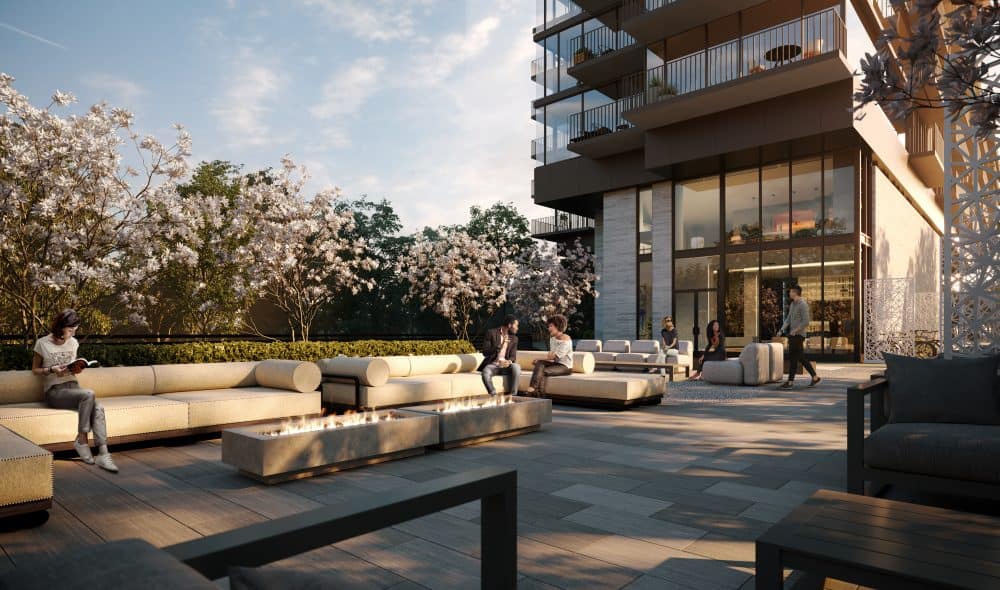 How to Choose the Best Pre-Construction
Pre-contruction condos have become a hot ticket item within the Toronto real estate market, with young buyers and experienced investors all flocking to snap up the newest units on offer. However, it's a daunting task to buy real estate off just a floor plan and some 3D renderings. So how do all these potential buyers pick the best pre-construction condo to purchase? Unfortunately, there isn't a simple answer to that question, but we can offer a set of guidelines that help you pick the right pre-construction condo for your unique needs.
#1 Consideration When Buying Pre-Construction Condo Unit
The single most important thing to knowing how to choose the best pre-construction condo for yourself is to understand your end goal. Typically, there are two main outcomes when you buy pre-construction condos; The first option is that you or a direct family member ends up living in the new condo. This means that you, the buyer, are the end user. The second option is that the pre-construction unit is purchased, then rented out. This would make you an investor and would apply even if you plan on selling the condo via an assignment sale later on.
Both are great reasons to purchase a pre-construction build, but the two approaches will significantly impact what factors you look at when selecting your condo.
How To Choose The Best Pre-Construction Condos
There are three main factors to consider when selecting the best pre-construction home to buy and we'll break down each of them below in the perspective of the an end-user and an investor. The main difference between the two lies in what needs to be prioritized in the condo purchase process. As an end user, personal needs and desires are the most important when it comes to choosing the right pre-construction condo. In contrast, an investor should prioritize factors that are likely to increase their rental cash flow.
NEIGHBOURHOOD
End User
Since you will be the one residing in the new condo, you'll want to thoroughly research the neighbourhood around the building. Luckily, Toronto and areas in the GTA are always growing, so there are almost always new pre-construction projects underway. This means that you aren't limited by the locations of pre-construction condos, as there are plenty to choose from across the city. With this in mind, you should look into what community you'd like to purchase real estate in and focus your efforts there. Those with families may prefer to purchase condos closer to schools, while those who live for the party scene can consider something closer to the heart of Downtown Toronto. Be honest with what you're looking for in your day to day life so you can pick the right pre-construction unit for your lifestyle.
Investor
In contrast, an investor should pick a pre-construction build's neighbourhood based solely on its rental demand. Avoiding vacancy and turnovers is key to generating income on a rental unit, so buying real estate in a popular location where tenants want to live is an easy way to set yourself up for success. We recommend working with your Broker to uncover top areas where a new rental condo could thrive and avoiding places in Toronto that are already saturated with rental suites.
BUILDER
End User
Even if you're buying pre-construction condos, you're investing a good chunk of your life's earnings in one go. With such a big commitment, it's important that you're picking a pre-con unit that's built by a reputable developer. While delays are a commonplace with pre-con builds, quality of development is what an end user should focus on. Speak with your real estate agent to see if they can provide background information on your builder's latest developments and to notify you of any complaints from past buyers. It's best to do the upfront work than to move into your new condo to discover that things are poorly constructed.
Investor
On the flip side, as an investor, you should be most concerned with your builders' timelines. If your new condo is developed by builders who are notorious for project delays, it'll be a while until you start to see any income generation from your real estate investment. Be sure to work with your Broker to get the scoop on the builder's past projects and timelines, as any delays will cost you.
FLOOR PLAN
End User
As the tenant of the unit, you should select a pre-con condo suite that suits your current and future needs. A 1-bedroom may be cheaper, but upgrading to a 2 bed+2 bath might be needed if you plan on expanding your family. Likewise, a studio may cut it for now, but a den might be nice if you change to a fully remote job. Homes are reflective of our day to day lives and your condo's layout will need to fit with what you need, so make sure you have your pre-construction condo's floor plan in mind before you sign the check.
Investor
As the pre-construction condo purchase will be an investment property that's rented out, the floor plan will dictate the type of tenant you attract. This in turn, can impact the amount of profit the condo generates. Historically, investors have focused on smaller homes, bringing in bachelors and couples into studios or 1-bedrooms. However, larger condos can attract families who stay for years, making turnover and vacancies less of a problem. As an investor, it's crucial to think through what floor plan would make the most sense for your specific financial goal.
DEPOSIT STRUCTURE
End User
Working with your broker, you should strive to find a pre-con with the most advantageous deposit structure for your finances. Deposit incentives are often used to attract buyers, so there's no harm in shopping around if your ideal structure isn't met. 15% is the standard rate, but it can really be anything between 10%-20%.
Investor
A pre-con's deposit structure is sure to impact your cash flow as an investor, so it's important to plan accordingly. Even if your budget works with the condo's deposit structure, it's crucial to pay attention to the terms of the purchase. Make note of any hidden clauses, fees or tricky wording that may end up throwing your balance sheet out of order.
Bottom Line to Making the Right Pre-Construction Condo Purchase
While there's really no good answer as to how one picks the perfect pre-construction condo unit, there are at least some guardrails to help you along the way. Keep those three factors in mind as you shop around and you're sure to find success in the Toronto market. Best of luck!