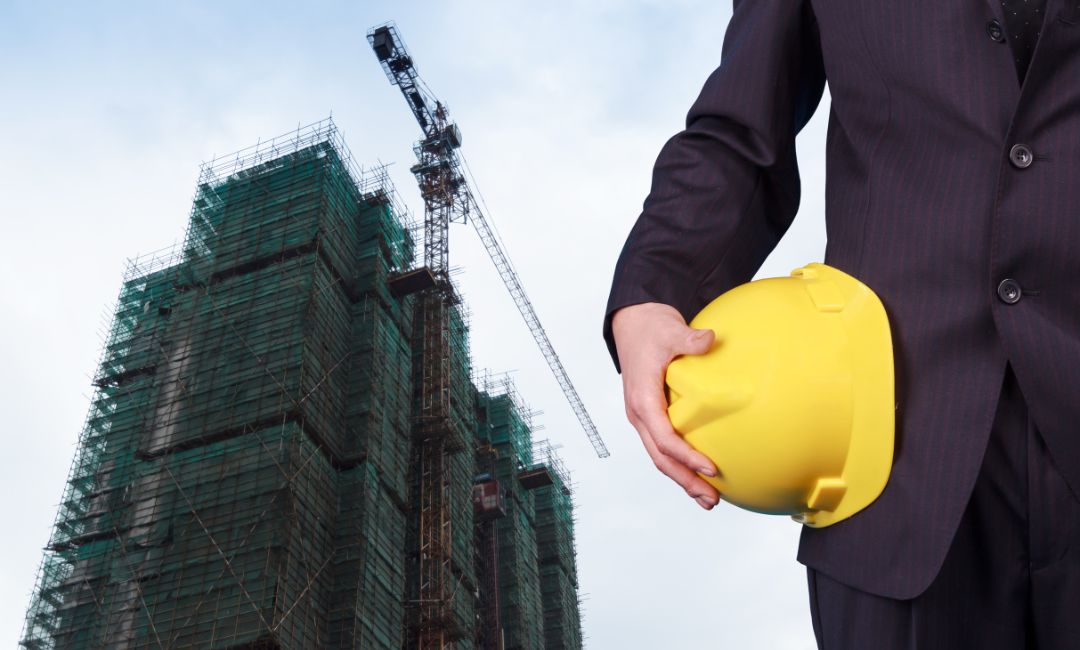 Pre-Construction vs Resale Buying Guide
If you're reading this article, let us start off by congratulating you. You've saved enough money to make a purchase in the highly competitive Toronto housing market, a milestone not everyone achieves. In Toronto, there's two options when it comes to real estate purchases; resale condos or pre-construction builds. Not sure what those are? Not to worry, we'll break it down below and explain the unique differences between the two.
Pre Construction vs Resale Buying Guide
Buying a resale condo is most likely what you thought buying a house would be like as a kid; it's an existing, furbished house that you walk into and go "I'll take it!" The current owners likely live in the home and you're buying the condo directly from them, hence, a "resale" of the home.
In contrast, pre construction real estate are condos that don't necessarily exist yet. In reality, it's a development project that has been proposed in which X numbers of condos will be built by Y date. As a buyer, you're buying a condo in the building before construction has even begun. Typically, units are sold purely through floor plans and digital renderings. Likewise, as the condos are brand new, you'd be buying the condo from the builder, not another homeowner.
Deciding between a resale condo and pre-construction condo can be difficult, because there really is no right answer. The right condo for you depends on your budget and goals. However, there are distinct pros and cons associated with both that can help you with your final decision. For more information on the benefits of resale vs pre-construction homes, contact our real estate team at www.crescendorealty.ca and learn more.
Advantages of Buying Resale Condos
No Surprises
When you buy resale, you're committing to a home that you can actually walk into and see. You can tour the condo, get a good feel for the vibe and envision your belongings in its layout before you make the purchase. This is why resale is always the safest option. There are just certain things you can't judge about a condo off of floor plans and 3D renderings.
Not only is the condo already built, but the entire building will be up and running; You can tour the amenities and even check out who your future neighbours are via the Status Certificate. With a resale condo, you can truly have peace of mind with what you're buying as everything is already established.
Better Timelines
When you buy a resale condo, the move-in timeline is set in stone based on your closing date. Very few things will affect it, making your financial and life planning a lot smoother.
Better Value
Buying resale condos can often net you better bang for your buck. Resale real estate are priced according to today's market value, while pre-construction units are priced based on projected values 2-3 years down the road. So while resale condos in Toronto may seem pricier at first, they can actually be the better deal in the long run.
Disadvantages of Buying Resale
Fixed Features
The downside of buying resale is that the finishes on the condo may not be to your taste. Previous homeowners may have chosen countertops that you absolutely hate, or changed the condo layout in a way that's awkward for your needs. While most can live with superficial drawbacks for a short period of time, a forever-home might require renovations. This additional cost to buying resale would need to be budgeted for ahead of your condo purchase.
Limited Options
While resale condos are plentiful across the Toronto real estate market, a unit in the exact building you're looking for might be few and far between. Typically, only a handful of resale condos are available for purchase from a specific neighbourhood/building, making it difficult to buy the condo of your dreams.
Bidding Wars
With limited supply of resale condos, demand goes up. You should be prepared to face some stiff competition when looking to buy a resale condo, especially if you're buying a condo in an amazing building located in the heart of Toronto.
Benefits of Pre-Construction Condos
Customizable
Besides being brand new, purchasing a new build condo gives you the opportunity to build your dream home. With a pre-construction condo purchase, you get to choose all the finishing touches, from the cabinet handles to the door frame. Likewise, you'll be able to pick the exact floor and layout of the condo, a benefit not offered to those buying in the resale market.
Locked Pricing
New homeowners often prefer to purchase pre-construction because it's cheaper than a resale model, even when the condo price reflects the value 2-3 years down the road. This notion comes from the fact that the price is locked in, with a deposit structure that's stretched out over the course of many months. Not only does this mean no bidding wars, it also means that buyers don't have to have the entire deposit amount right away. This allows new homeowners to buy the condo with less money in the bank, with some buyers receiving up to a year to pay the deposit! This fact alone makes pre-construction real estate much more attractive than resale condos in the eyes of many buyers looking to enter the Toronto real estate market.
Home Warranty
After you buy a pre-construction condo, you'll be required to purchase Tarion warranty. This warranty ensures that you're reimbursed should anything break or not work properly once you move into the condo.
Downsides of Pre-Construction Real Estate
Long Timeline
Unlike a resale condo purchase, a pre-construction condo's move-in timeline is not set in stone. Typically, you buy pre-construction condos for their equity gains rather than a quick flip like those who purchase resale, which means you're in it for the long haul. With that mindset, you should be prepared to wait years before your pre-construction condo is actually completed. To make matters worse, a presale must occur and a certain percentage of the condos in the building must be sold before construction even starts. Even when that's done and a completion date is provided, the build will most likely be delayed. Legally, builders can go 18 months past the promised completion date before they give your deposit back.
Interim Fees
There's a period of time when your specific condo unit will be finished while other parts of the condo are not. Regardless, you will be required to pay an Interim Occupancy Fee at this point, as you are legally allowed to move into the building. While this fee will be similar to the cost of your future condo mortgage, it will not go towards it. Instead, it will go to the builder until the condo's official closing date.
Exclusive Availability
Like everything else in life, it pays to have insider relationships. While pre-construction buildings offer plenty of units to choose from compared to resale, the best ones are often sold by the time the building is open to the average buyer. This is because top agents with relationships with developers give their clients the first pick, leaving the leftovers for the public.
As you can see, there are arguments both for and against resale and pre-construction condos, with neither being the obvious "better" purchase. To make the right purchase choice, it's up to you to weigh your constraints against your goals. Whatever you choose, at least you'll know the pros and cons you're signing up for now!