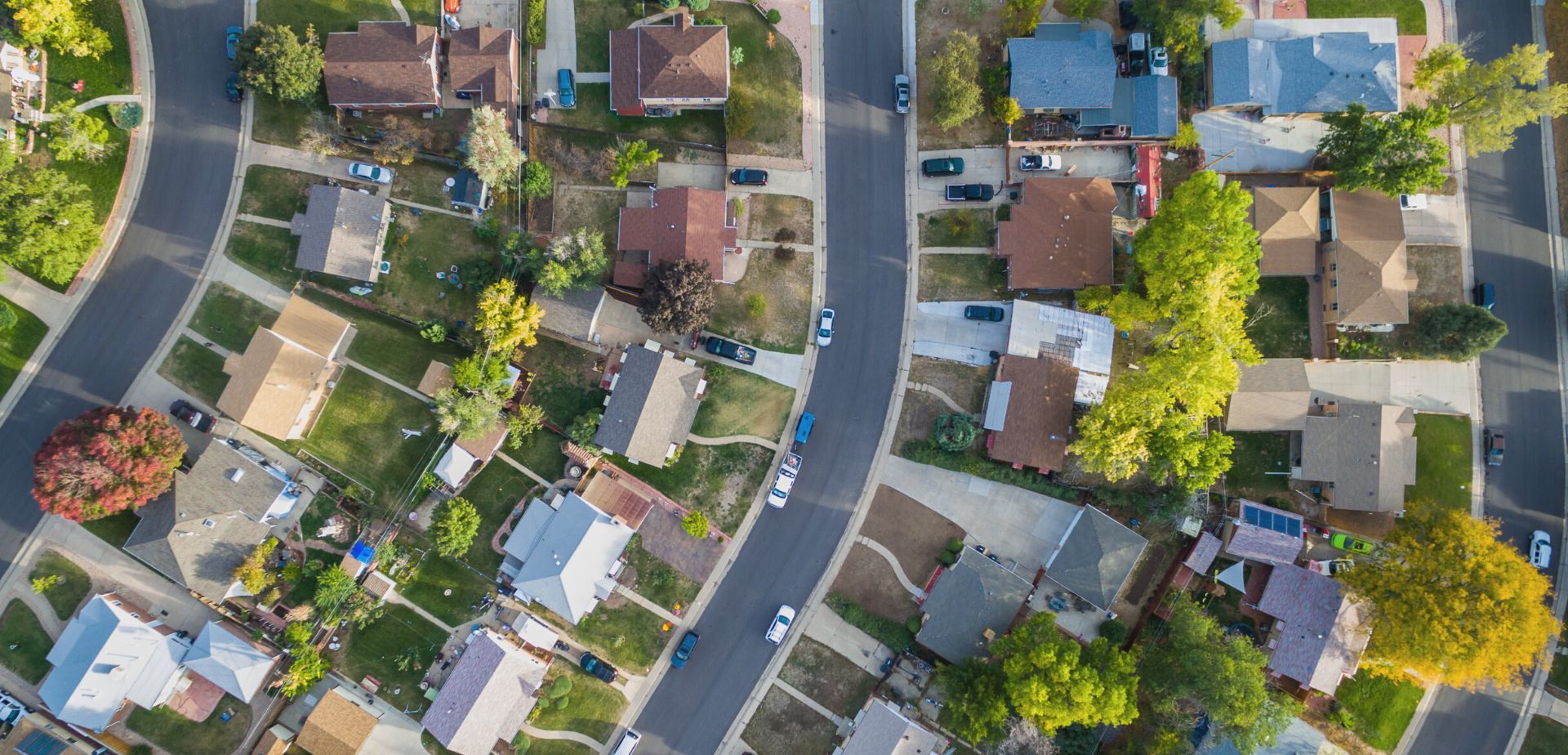 Up and Coming Neighbourhoods for Investment
The Canadian real estate scene has been on fire for a while now, with the city of Toronto claiming the top spot year after year as the hottest city to purchase real estate investments in. It's no surprise too, as real estate has quickly become a well known tool to build wealth over time.
Beginner and veteran investors alike have realized that only long-term investments into the housing market will generate the returns and value that's needed for retirement. 
As if you weren't convinced already, the average home price isn't falling any time soon, so any would-be investor would be smart to save up every penny they have to get into the real estate market as soon as possible, before you're truly priced out. 
Why Investing In Toronto Real Estate Is A Great Idea
Beyond personal financial goals, there's also a strong case for the great opportunity that Ontario's housing market presents; investors around the world are flocking to Toronto's real estate market because there's a high demand for housing, especially in popular cities like the ones we'll review below. 
With a seller's market in Ontario, there's a good chance to turn a pretty profit if you choose to invest, especially if you're looking to rent out your purchase. Low inventory and high demand in Canada's market makes investing in real estate in cities across Ontario even more fruitful, with a growing population keeping demand for real estate elevated. 
From 2016-2021, Ontario real estate markets only saw 36.9 new homes built for every 100 newcomers. This is a long way away from the 1 million new homes that Ontario actually needs in the next 10 years to meet demand. With a constant influx of immigrants into cities across Canada, of which only 50-60% invest in their own homes after 10 years, there's clearly a strong need for rental units in the market to meet the demand for housing. 
Not only are there financial gains to be had with investing in the real estate market, the government has passed bills to encourage the average citizen to take the step to invest. In 2019, Bill 108 came into effect in Ontario, allowing for 2 units in a residential unit plus an additional residential unit in a building or structure ancillary to the house. This allows homeowners and investors to turn a single-family house into a property with 3 legal residential units, meaning that a regular citizen can easily transform into a profit generating real estate investor!
Now that you're convinced that investing in real estate in Canada is the way to go, let's explore some potential cities and places that could make for a great purchase in your real estate investing strategy. 
Top Neighbourhoods for Investment in Real Estate
TORONTO (GTA)
You can't talk about Canadian real estate without considering the city of Toronto! With its prominence across the world stage, investors fight tooth and nail for a chance at getting into the Toronto housing market. Every year, Canada gains a little more recognition, making any property in the Toronto Core or the Greater Toronto Area an excellent real estate investment. While the average house price for a place in these neighbourhoods will be higher than that of other cities, sales of downtown Toronto condos are not slowing down anytime soon. This trend makes investing in a property here an unmatched opportunity. 
"Didn't a lot of residents leave the Toronto market during the pandemic, leveling out condo prices recently?" While this is true, the Toronto market has recovered nicely since the peak of Covid. Toronto has always had a strong draw for newcomers; anyone looking to move to Canada/Ontario typically lands in Toronto, especially with its abundance of universities and established reputation as a tech hub across Canada. As such, there's always a need for housing in Toronto. It's safe to say that the city has rebounded from the exodus that the pandemic brought on, touting condo rental and purchase prices similar to, or higher than, pre-Covid times. With continued, healthy growth, it's a no-brainer to consider Toronto when looking at property to invest in.
Avg. House Price
City of Toronto: $1.19M
GTA: $1.17M
DURHAM REGION
Lesser known than the city center of Toronto, Durham is an up and coming place that's expected to grow 10+% every 5 years, with a total project growth of 80% in the next 30 years. With such a strong growth trajectory, it's definitely a neighbourhood you should consider. This is especially true if your real estate investment's time horizon is long. As this place is in development, house prices can still fluctuate a lot, giving potential investors the chance to invest in property on the low and hold. With so much potential in the real estate of this region, it's worth an extra look if long-term investing is in your cards! 
Ave. House Price: $968K
HAMILTON 
A little more developed than the previous location, Hamilton has grown popular for its ability to make Toronto investors a pretty penny. With bountiful job opportunities and a number of universities and colleges located nearby, this market is a great place to invest in a house for rental purposes. Cities in this region continue to grow and develop, making property in this market another great choice for long-term investors looking to park their wealth for a good chunk of time. Since the place is so large, it's best to chat with experienced real estate agents to understand which city is right for you to invest in and what investing strategy will best suit your goals.
Ave. House Price
Hamilton West: $698K
East Hamilton: $667K
Hamilton Centre: $625K
The Hamilton Mountain: $789K 
NIAGARA REGION
Best known as Ontario's Wine Country, property in these neighbourhoods have grown to be some of the most popular spots among real estate investor circles in Canada. With limited supply in the market, it's become a prime battleground for investment gems. If you're lucky enough to add a beautiful Niagara house to your real estate portfolio, you're bound to see some strong returns on your property in the long run. 
With close proximity to the US border, great highway access to the Toronto city center and increased accessibility via the Go train transit, the value of real estate in the region has only continued to grow. The region is now working on densification and growing its tourism industry, allowing real estate investors the ability to invest without fear of vacancy. 
Avg. House Price
St. Catherines: $655K
Welland: $571K
Port Colborne: $541K
Niagara Falls: $649K
KITCHENER-WATERLOO
With the largest population in Ontario outside of the Greater Toronto Area, a house in the Kitchener-Waterloo market makes for another popular real estate investment option. With local universities and a booming tech scene, would-be residents flood the area every year. An estimated 305,000 more are expected to move there in the next 30 years! Beyond population growth, flexible zoning bylaws for accessory dwelling units also gives investors the ease of turning their investment properties into cash flow positive rental homes.The only thing to note is that the city of Waterloo does require rental licensing, so beware before putting your down payment on a house. It's a simple process but still an important enough requirement to think about before moving forward with the decision to invest. 
Avg. House Price: $825K
BARRIE
A more underrated spot just outside of Toronto, Barrie's housing market has been slowly and quietly developing over the last few years.Offering homeowners more space and a relatively easy commute into the city of Toronto, it has a population that's about to explode; Barrie is expected to grow 20% in the next 5 years, and another 92% in 30! This neighbourhood offers real estate investors the opportunity to get in and invest early, before house prices skyrocket. With accessory dwelling unit allowance, a single-family property can easily be retrofitted into a 3 door residence. This brings massive benefits to any investor who buys in early. This is definitely a place you'll want to review with your real estate agent, even if the starting home price is a little steeper than your liking. 
Avg. House Price
Barrie: $836K
Orillia: $681K
BRANTFORD
The city expanded its boundaries back in 2017, expecting 56% growth in the next 30 years due to spillover from Toronto. With an above-average growth trajectory, it's clear why real estate investors are eyeing property in the Brantford market like it's the newest crypto coin. Offering more square footage when it comes to homes and backyards in Canada, the neighbourhood is popular among those who want to a place outside of the usual hustle and bustle of the city. A city-gal at heart? Not to worry, as the city has an intensification plan in place, signaling their invested interest in developing the region to accommodate all its newcomers. This plan will ensure that the area will have an even balance of urban and residential area, making it an attractive place for those looking to invest in a high-growth option outside of Toronto. 
Ave. House Price: $806K
LONDON
Best known for its large population of students in Canada, London is another great region to look into for property investment options. With a yearly influx of newcomers, rental housing is always needed in these types of markets. This trend is even stronger when looking specifically at the number of international kids who come to the area; Most opt to apply for Canadian citizenship, meaning that they'll be on the hook to live in Canada permanently for 3 of the next 5 years. For this reason, most will seek rental housing for the immediate future. With London's push to attract even more international applicants, real estate investors can invest in property in the area with peace of mind!
Avg House Price: $673K